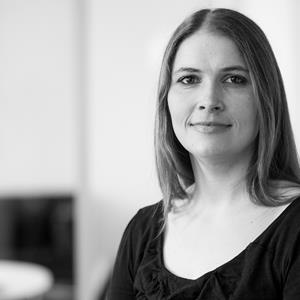 Ann Rask Vang
| Advokat (L) – Attorney-at-law, Partner
Ann Rask Vang is a partner at Bachmann/Partners Law Firm. She has been employed with Bachmann/Partners Law Firm since 2016.
About Ann:
Ann Rask Vang is a partner at Bachmann/Partners Law Firm. She has substantial experience in all tax related matters at both individual and company level. She primarily works with direct and indirect taxes such as VAT and vehicle registration tax. She has experience working with customs and obtaining binding tariff information.
She also works with business law, company law, taxation and dispute resolution. In her work she conducts negotiations with the Danish Tax Authorities and litigation before the Danish National Tax Tribunal and the Danish courts. Ann cooperates with many audit firms on resolving cases where legal and strategic competences are required to resolve a case for the audit client.
She has significant expertise in cases concerning tax fraud and criminal law. She has often acted as defence for clients – both natural and legal persons – that have been prosecuted for violation of the different tax acts and the Criminal Act. She has recently acted as defence in several Transfer Pricing cases concerning fines for deficient Transfer Pricing documentation.
She also works with optimization of estate planning and succession of business entities. Also, she assists clients with applications for binding rulings and advising clients on tax issues related to emigration and immigration.
Ann Rask Vang has a Ph.D. from Aarhus University specialized in the Danish tonnage tax scheme.
Publications
Ph.d. "Tonnagebeskatning – en retsvidenskabelig analyse", Jurist- og Økonomiforbundets Forlag, 2016
Experience
2016 – now Partner, Bachmann/Partners Law Firm, Copenhagen
2015 – 2016 Assistant Attorney at DELACOUR Law Firm
Contact
E-mail: ava@bachmann-partners.dk
Mobile: + 45 20 94 78 21
Language
Danish
English
Practice areas
Tax, indirect taxes, customs
Education
1999 – 2012 Master´s degree, Law, University of Aarhus
2009 – 2015 Ph.d. in Law, University of Aarhus